It's spring which means it's time to awaken to sunny mornings, long days, and closets full of bright color. Trending now? Full on Monochromatic suiting! We love this bold way to ring spring in and make a statement in the workplace, the streets, or wherever life takes you. Scroll down for our favorite inspirations, ways to shop, and ways to style this trend!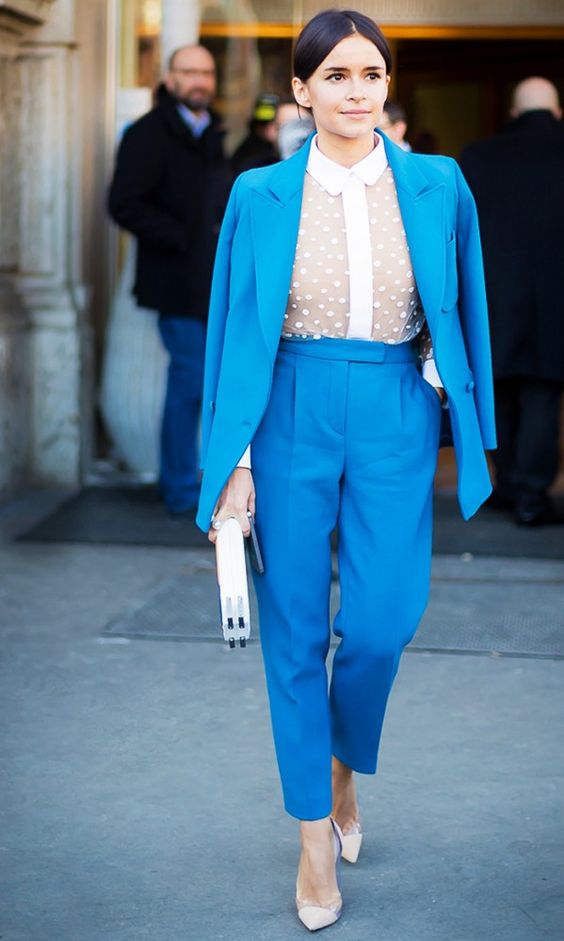 Pair a simple top with a bold suit set to break up the monotony and be more approachable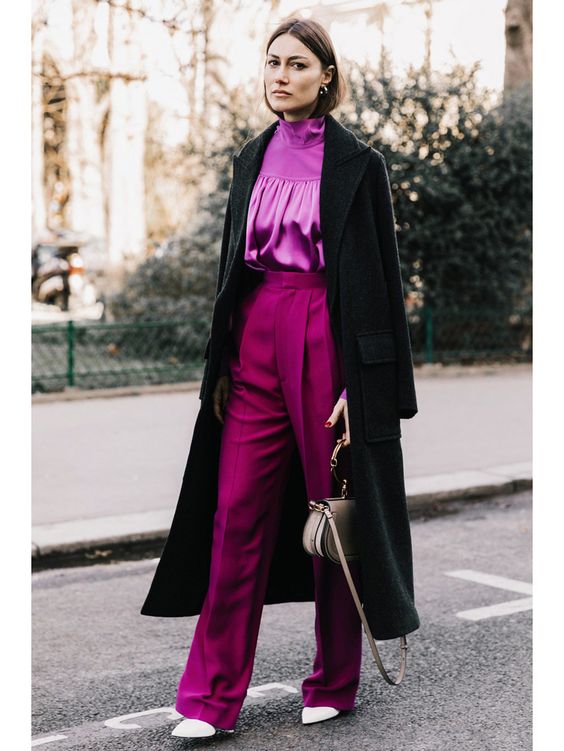 silk meets wool in this monochrome fuchsia look, giving it dimension
have the whole crew matching on your next girls trip
And now, let's shop by color!